Villa Country, Barranquilla, Atlántico, 080000, Colombia.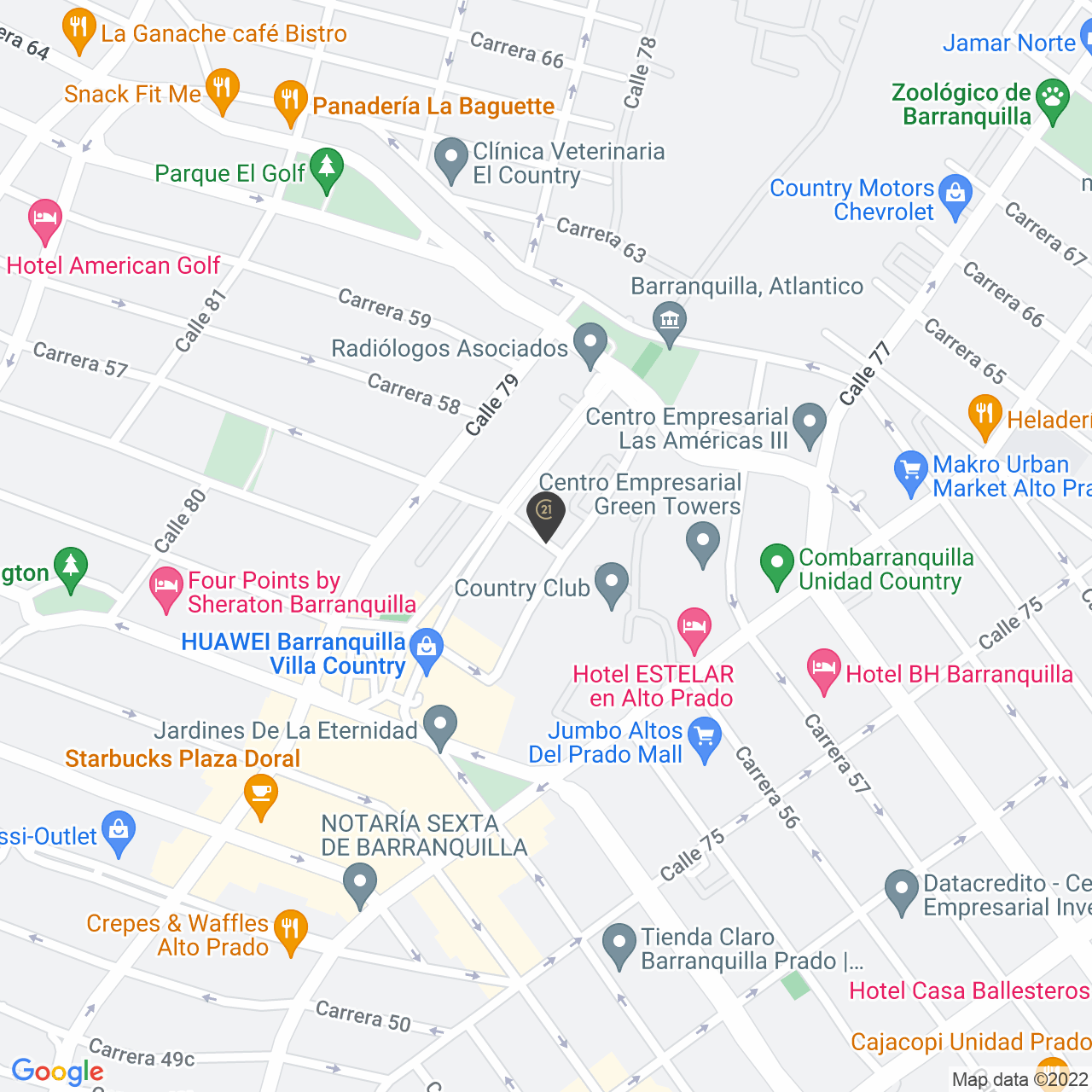 ---
Apartment for rent
$1800000.0
Apartamento en Renta Gran Oportunidad
Villa Country, Barranquilla, Atlántico
Gran oportunidad!!! Hermoso y cómodo apartamento en arriendo ubicado en Villa Country, una de las zonas más tranquilas y exclusiva al Norte de Barranquilla, rodeado de Centros Comerciales Villa Country, Country Plaza, Hábitat, Supermercados Carulla, Aras,, Almacenes, Droguerías Farmasanitas, Farmatodo, Farmacias en Red, Cruz Verde, Bancos Bancolombia, Davivienda, Falabella. El Edificio cuenta con espacios amplios para la recreación infantil, área de barbecue grill, y jardín. El apartamento es doble piso y se encuentra en el primer piso del edificio cuenta con un área total de 127.51m2, distribuidos en: 1per.piso (área 59.658m2), amplia sala y comedor, hermosa cocina cerrada, estudio cómodo, baño social, escaleras de acceso al 2do.piso área 67.856m2, alcoba principal con closet y baño, 2 amplias alcobas con closet, 1 baño en pasillo, y sala de estar. Cuenta con 1 parqueadero techado e identificado. El precio de arriendo no incluye administración. No pierdas la oportunidad, ven a conocerlo y te encantará.
---
Construction Quality:
high
---
Accepts Pets

Hot water

Elevator

Balcony

Bathtub

BBQ

Electric heating

Natural gas water heater

Surveillance cameras

Propane gas stove

Natural gas stove

Natural gas oven

Childish games

Covered parking

Goal

Electric door

Automatic door

Security door

Social room

Concierge service

Surveillance Service

basement

BBQ terrace

Yard

Tile / Marble Floor

Integral kitchen

Parkland

Garaje(s)

Multifamily Housing

Power plant

Auxiliary bathroom

Study Room

American kitchen

Installation of gas

Laundry area

Residential area

Trans. Close public

Nearby parks

Supermarkets / C.Ciales

24x7 surveillance

Paved Access

Goal / Surveillance

Fruit trees

Equipped kitchen

Public services

Closet

Independent bathroom

In Building

In residential area

All the services

Natural ventilation

With electric fence

Covered Garage

Conference room

Dinning room

Internal parking

High resistance floor

24 * 7 private surveillanc

In condominium

Grill

Close to shopping center

Video conference room

Wi fi availability

Reception

Access control

Entrance ramp

Construction status:
Terminada
Doors and Closets:
Madera
Distance between columns (length):
1
Distance between columns (width):
1
Type of energy:
Trifásica
Updated 63 days
---
Location
Villa Country, Barranquilla, Atlántico, 080000, Colombia.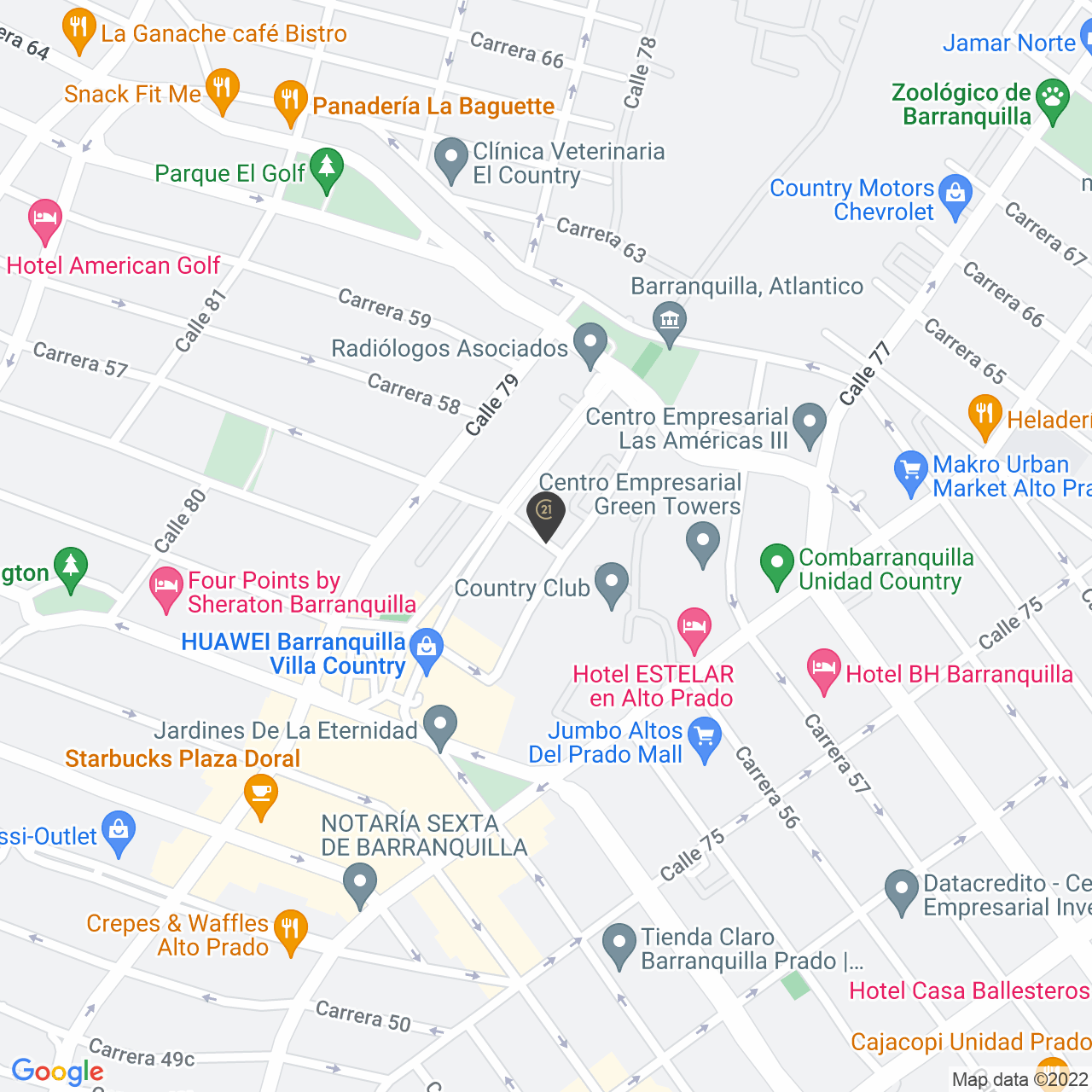 Marlyn Andrea Bracho Florez