El Retiro, El Retiro, Antioquia, Colombia.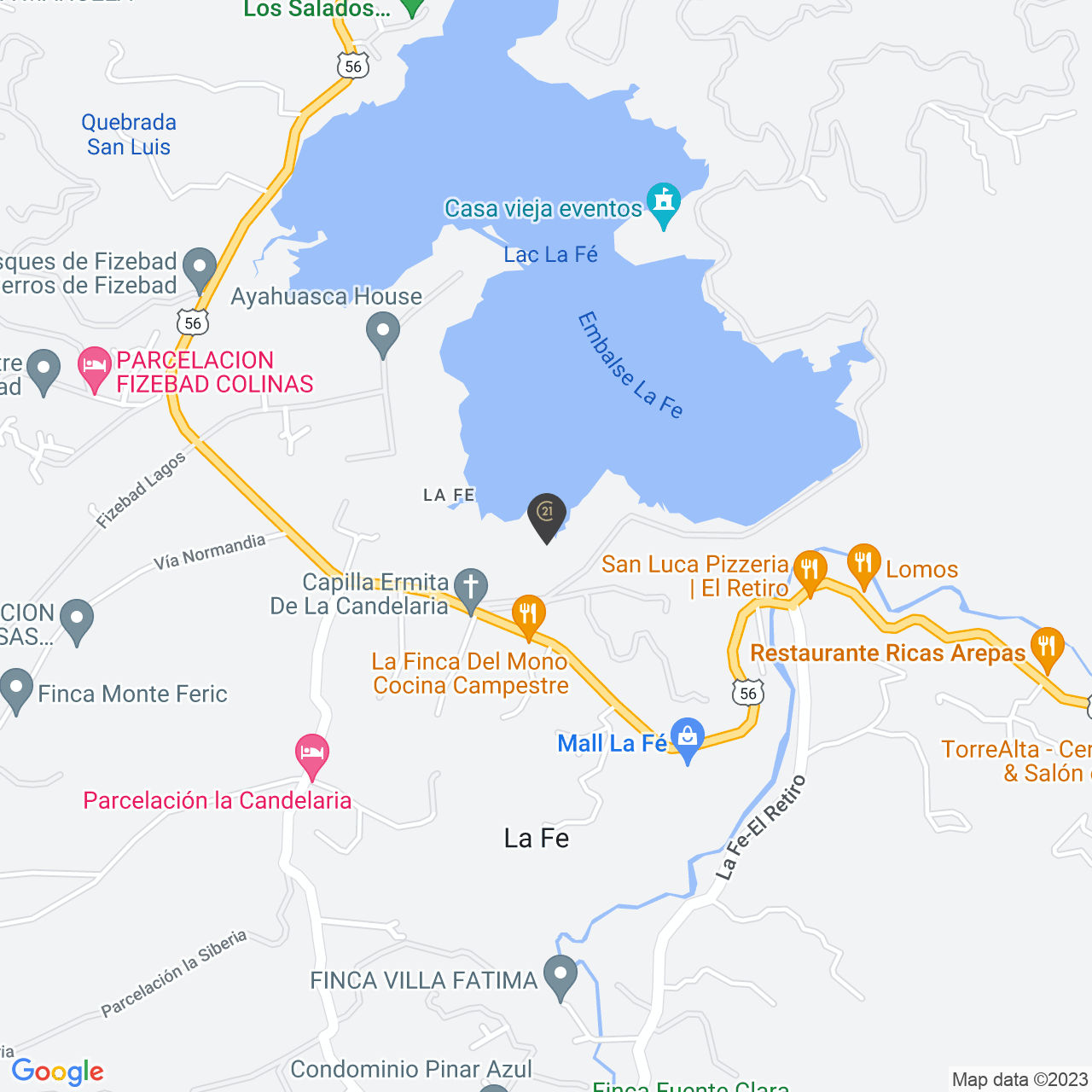 ---
House for sale
$9,500,000,000.0
Vendo Casa Amoblada el Retiro Juanito Laguna, Medellín Colombia
El Retiro, El Retiro, Antioquia
I am selling a house in the most exclusive sector of the La Fé dam, Juanito Laguna el Retiro Antioquia, a fantastic furnished house, with a beautiful and exquisite decoration, luxury finishes in fine woods, very generous spaces, they are 1,200 meters built and 20,000 meters of land, to enjoy privacy in a fabulous condominium surrounded by great vegetation and fresh air, the house in its outstanding distribution offers us a large living room with large windows, in which you can enjoy 2 beautiful rooms, fireplace and a grandiose dining room with 12 seats, open kitchen with Kechenaid appliances, island and bar, wine cellar, pantry, social bathroom, linen closet, study, utility room and in the outdoor area there is a nice corridor with living room, dining room and sitting area BBQ and a large garden.
The private area has 4 comfortable and spacious rooms, 3 on the lower floor, one of which can be divided and form the 5th room, each with beautiful and different bathrooms, 2 have access to the garden, the large main room is on the second floor, a living room with a study, a fireplace, a spacious bathroom with a bathtub, a shower and a double sink, a dressing room and a large balcony with a green view, to enjoy nature.
The house on the outside has 3 stables, tool room and utility room, covered garage for 2 cars, 10 parking spaces for visitors and a butler's house, with 2 bedrooms, living room, kitchen and bathroom.
The condominium has 2 gates, the first with 24-7 private surveillance and the second with virtual control, via paved and illuminated.
The house is located 30 minutes from Medellin and 30 minutes from the JMC airport, the proximity of the Retiro, shopping area, restaurants, supermarkets and all the necessary services nearby.
---
Sale Price:
$9,500,000,000.0
Año de Construcción:
2003
Construction Quality:
Luxury
---
Pets Allowed

Furnished

Balcony

Bathtub

Fireplace

Deposit

Mezzanine

Covered parking

Visitors Parking

Goal

Electric door

Septic tank

Surveillance Service

BBQ terrace

Service Alcove

Bath Service

In a closed set

Parkland

Study Room

Laundry area

Country Zone

Pantry

Goal / Surveillance

Manger

Rural area

Workers house

Water births

Outdoor gardens

Terrace

Updated 195 days
---
Location
El Retiro, El Retiro, Antioquia, Colombia.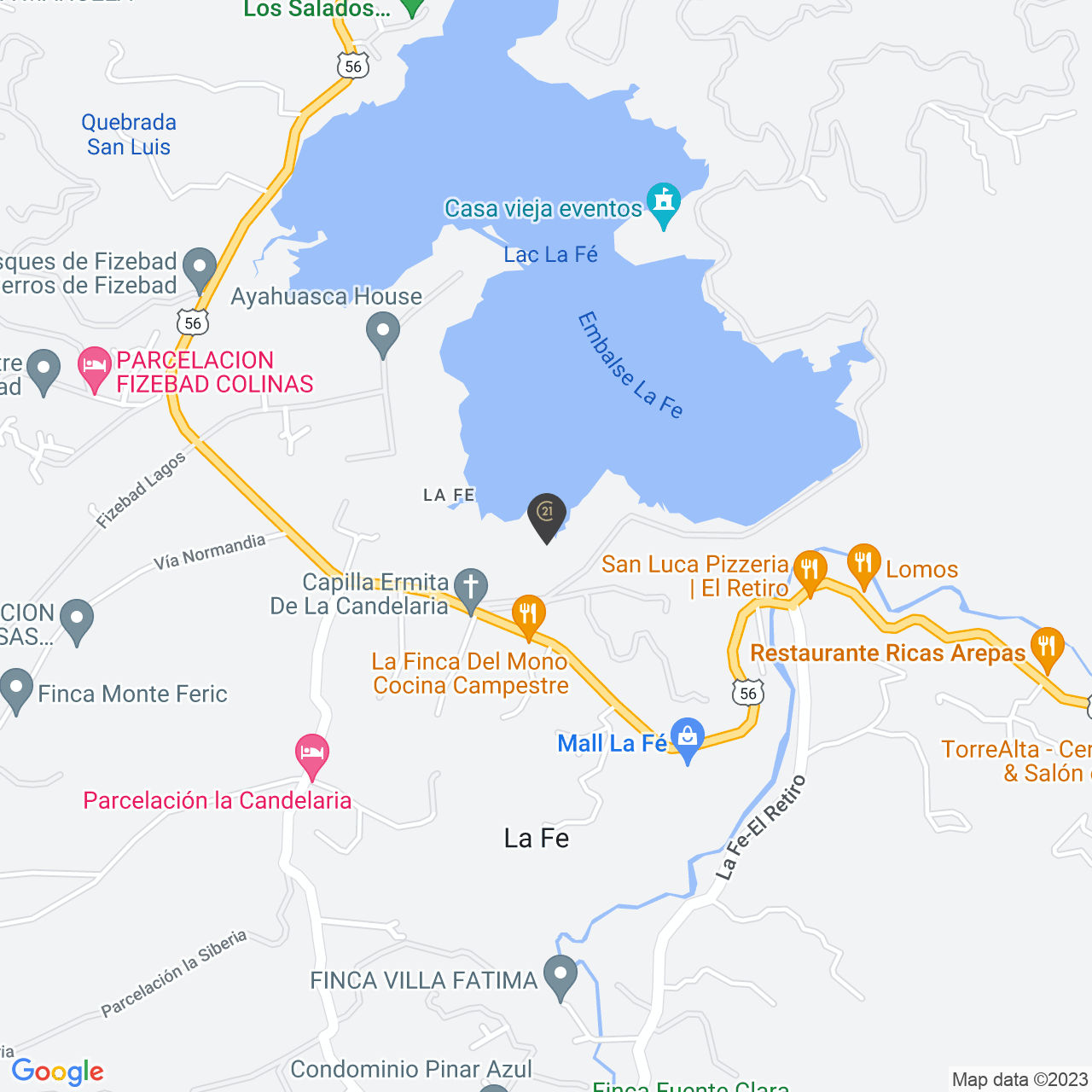 Do you need more info?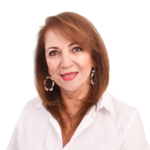 Alejandra Peláez Ochoa
(604) 5898666
+573122882976
apelaez@century21radial.com