La Ceja, La Ceja, Antioquia, Colombia.
---
Land for sale
$590,000,000.0
Vendo Lote La Ceja Antioquia
La Ceja, La Ceja, Antioquia
I am selling a beautiful completely flat lot, it is located in an exclusive condominium, surrounded by exuberant nature and picturesque landscapes. With a generous extension of 1,000,000 meters to build the house of your dreams.


The lot itself features a flat topography, making construction easy and giving you the freedom to create a unique architectural space. The floor is in perfect condition, ready to receive the foundations of your home and give shape to your ideas. Imagine waking up every morning with the singing of the birds and enjoying unforgettable sunsets from your terrace.
The location of the condo is another highlight. Despite being immersed in a natural environment, it is located a few minutes from essential services, such as supermarkets, a hospital, restaurants, shopping centers and quality educational centers.

In short, this beautiful condominium flat lot offers the perfect combination of natural beauty, comfort and exclusivity. Here you can build your ideal home and enjoy a quiet life full of comforts in an idyllic setting.
---
Sale Price:
$590,000,000.0
---
Goal

Country Zone

Empty Lot

Rural area

24 * 7 private surveillanc

Updated 150 days
---
Location
La Ceja, La Ceja, Antioquia, Colombia.
Do you need more info?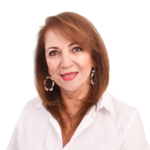 Alejandra Peláez Ochoa
(604) 5898666
+573122882976
apelaez@century21radial.com